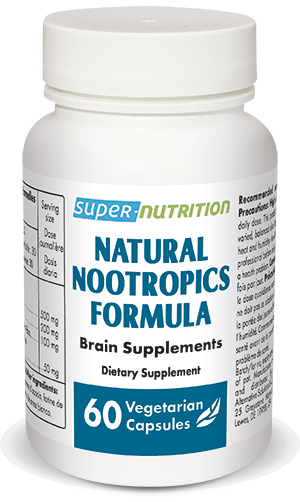 Natural Nootropics Formula
60 vegetarian capsules
Nootropic formulation for boosting brain activity
Improves working memory, attention, concentration and intellectual performance.
Helpful for performing boring, repetitive tasks.
Fast-acting mental stimulant.
Daily dose: 2 capsules
Number of doses per pack: 30
Amount per dose
Phenylthylamine hydrochloride
500 mg
L-theanine
200 mg
Anhydrous caffeine
100 mg
Hordenine hydrochloride
50 mg
Other ingredients: microcrystalline cellulose, magnesium stearate, silicon dioxide.
Adults. Take one capsule twice a day.
High caffeine content.
Also available at Super-Nutrition: