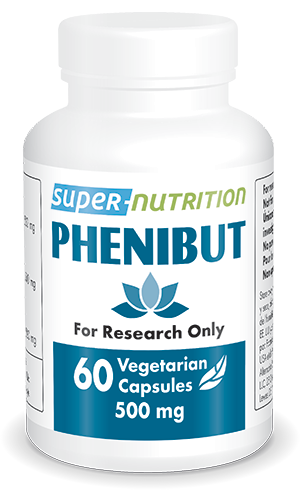 Phenibut 500 mg
60 vegetarian capsules
Phenibut supplement for promoting euphoria and tranquillity
Part of the Russian pharmacopoeia for treating a wide range of symptoms related to agitation.
Used for easing the mind, releasing tension or preventing stressful episodes.
Taken for short periods only.
Certificate of Analysis
Each vegetarian capsule contains 500 mg beta-phenyl-gamma-aminobutyric acid, a derivative of the neurotransmitter GABA, which has been used in Russia since the Sixties for its beneficial effect on anxiety.
Take one vegetarian capsule twice a day for 2 weeks. Stop for 15 days, then resume, if necessary, for another 2 weeks
Also available at Super-Nutrition: